"Early learning is closely tied to the movement and sensory stimulation and to repeating activities according to the child's interests."
I agree with M. Montessori that little children have amazing ability for figuring out new languages when having "the prepared environment".
How to prepare such for everyday activities when learning the second language at home? Here are some of my tips.
I find very useful Montessori idea of learning in practical life activities that can be applied to learning English as a second language too. Eating, getting dressed etc. are practiced daily and are great for repeating the little English moments such as commenting "Put on your shoes" or "Put your hat on your head." Kids usually remember the Super Simple Songs that follow these daily activities. Here are our helpful cards that go with the songs such as Are you hungry or Put on your shoes. Download Free Materials Here.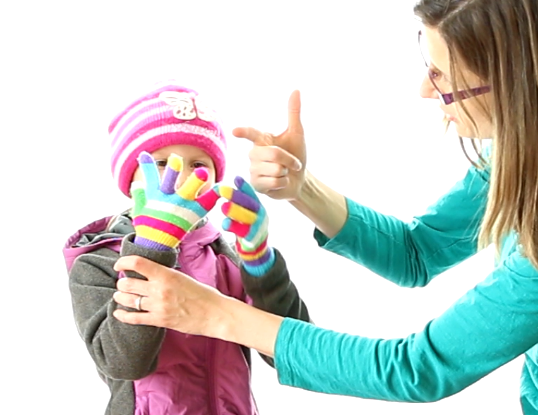 I like Montessori ideas for sensorial experiences. Using all senses improves learning and can be used in learning English such as this activity with beans. Hiding colorful objects and practicing "Find something blue. Find something yellow,…". Kids really love this activity.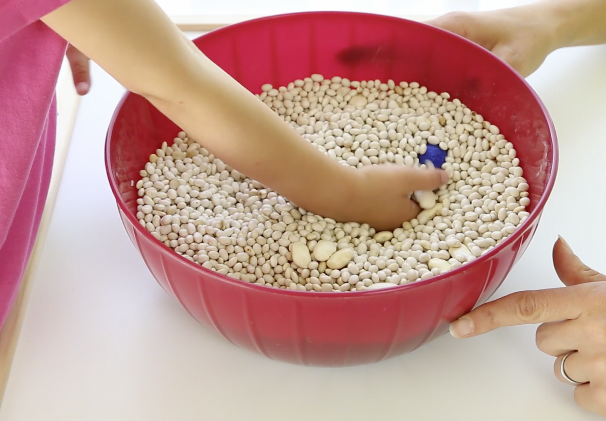 Working with Montessori materials and commenting in English. Describing objects that you work with such as color shades and matching them together.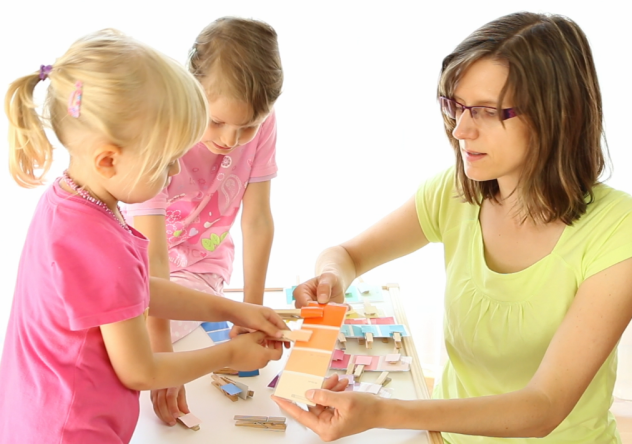 Reading every day. Have also English books in stock for your child to choose. Make it warm, loving time of discovery and fun.
Minds of children are on "absorb" all the time. Years from birth to six are most formative period.