I find word books great to broaden the vocabulary no matter if you are native English speaker and teach your child the mother tongue or if you introduce to your children English as a second language. It works great for both cases and children love these illustrations.
Our favorite is this book by Richard Scarry.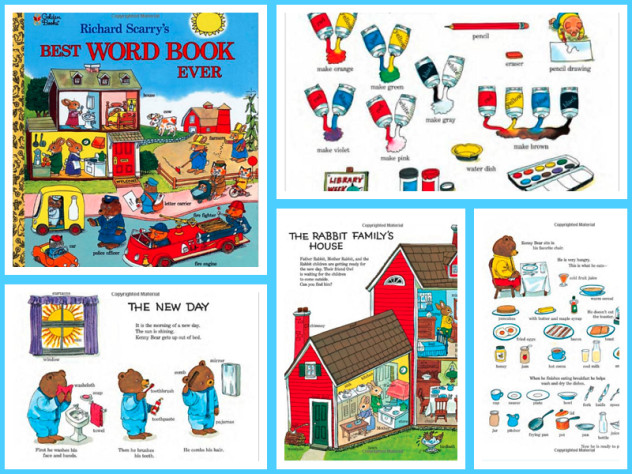 We greatly enjoy also the Fisher Price edition of word books.  The pictures are large and colorful. You can turn a big flap to reveal what's inside the place. It feels like entering. On each page is a green frog hiding somewhere. Our favorite game is asking" Where is the frog?"

What's inside the buildings in town?  Visiting five different town places: the schoolhouse, firehouse, garage, farm, and market.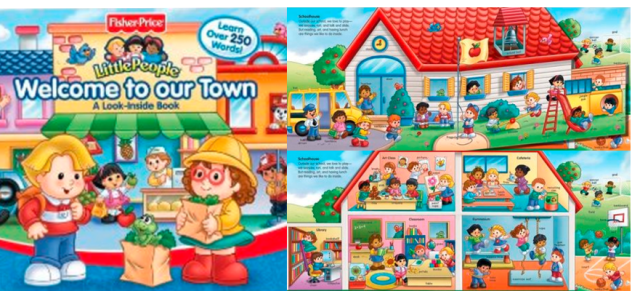 There are many more themes in this edition.