With my 1-year-old  daughter, we are enjoying our little English (ESL) moments almost every day. She loves simple games, rhymes, and songs in English. To remember them I made handy laminated cards, so the tips for English activities are all around.  With respect to the Montessori Method, we meet English in daily fun activities and routines and with all senses to develop full language potential in early formative years.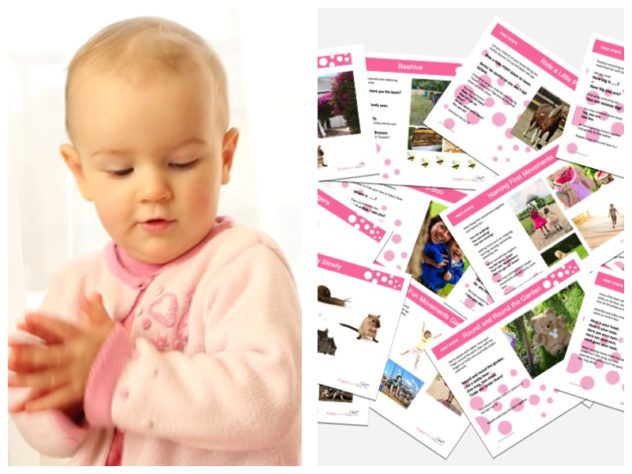 It is such a wonderful experience which I am also sharing in the courses in our local family center. We meet with 8 other moms and their wonderful children for an hour of meaningful and fun English. We love to dance with the Super Simple Songs. Our favorites are Hello Hello, Make A Circle, Seven Steps, Walking Walking etc.
We enjoy refreshment with various food and drinks that we explore also in English. I always find some nice English books for children that we read together and mommies can refresh their English at the playgroup in conversation with their children.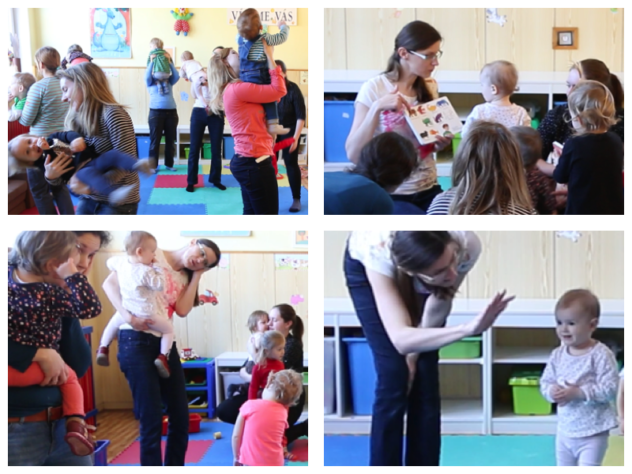 After the song "Make A Circle" we continue exploring what is big, small, up or down eg. while catching the bubbles…and kids love it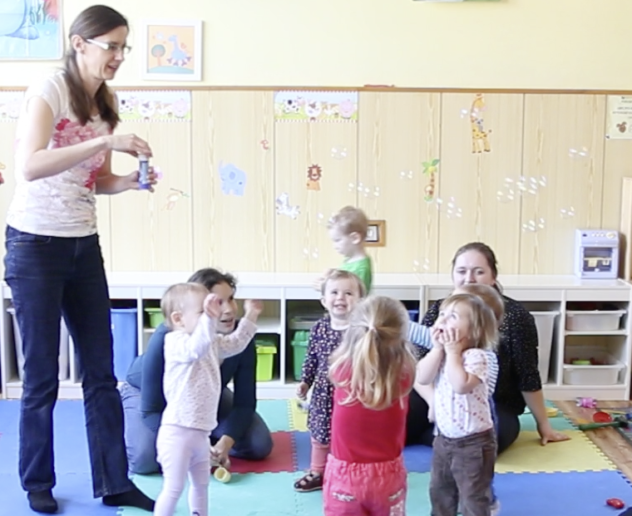 I am looking forward to our journey. This way we can kind of "grow together" with our children  🙂
You can join us in our online courses. This fall we give away beautiful books for children. Natural and fun early  English learning!